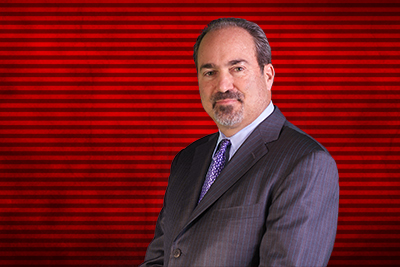 I have been covering politics in Nevada for 30 years, and I am recognized as the foremost expert in the state. In 2012, I was named one of the Top 50 "Politicos to Watch" by Politico.
I am the editor of The Nevada Independent, a new online, nonprofit news source launching in January 2017. I also have hosted several TV programs, including "Ralston Live" and "Ralston Reports."  I put out an email newsletter called "Flash" that sets the political agenda for the day, breaks news and contains analysis. I am a contributing editor at Politico Magazine. I also regularly appear on national television, including programs on MSNBC, FOX and PBS. I also have appeared on "Meet the Press."
I am originally from Buffalo, N.Y., and have a B.A. in English from Cornell University and a M.A. in journalism from University of Michigan. I came to Sin City in 1984 as the night police reporter for the Las Vegas Review-Journal, later covering general assignment and county government before becoming a political reporter in 1986.
I wrote for the Las Vegas Review-Journal for 15 years, the last seven as a freelance columnist. In 1999, the Greenspun Media Group purchased my political newsletter The Ralston Report, and I worked for that company, publishing columns in the Las Vegas Sun, until September 2012.
My awards include: Nevada State Press Association's Outstanding Young Journalist of the Year in 1986, Best Columnist of the Year in 1991 and 1992 and Best Non-Staff Columnist in 2000, 2001, 2003, 2005, 2007, 2009, 2010, 2011 and 2015. In 2009, I won the Associated Press News Executive Council award for best local column.