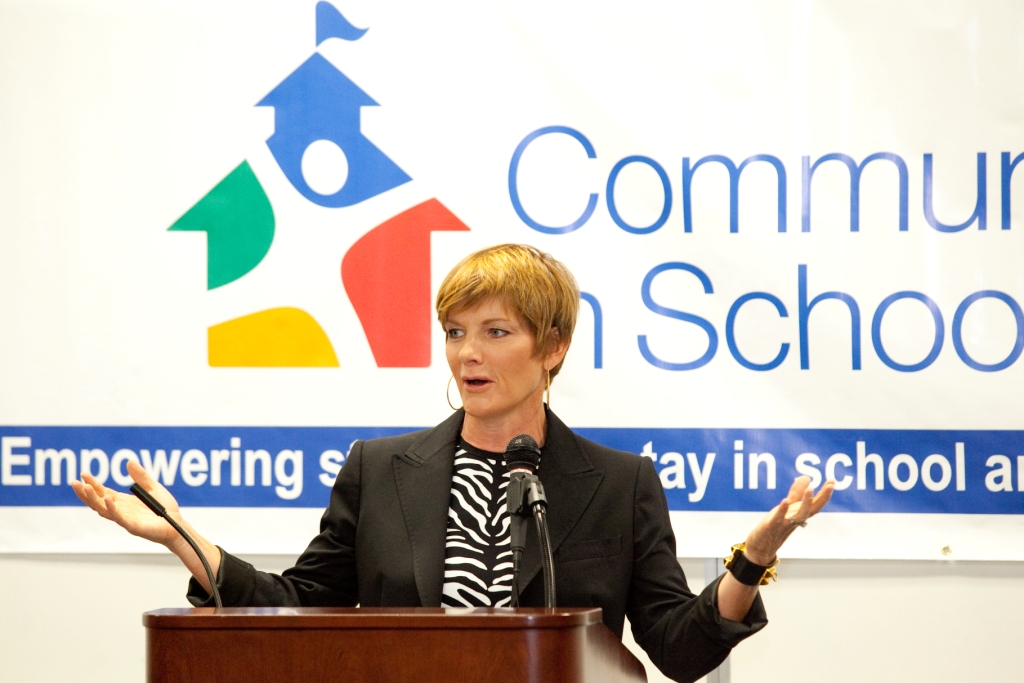 On Wednesday evening at the Red Rock resort, a full-blown anointment party will take place in the biggest race of Campaign '14: lieutenant governor.
Yes, lieutenant governor.
With high-level Democrats already conceding Gov. Brian Sandoval's re-election, despite the torrent of  "Sandovalcare" news releases from the state Democratic Party (you never know....), the Party of Reid is focused on making it as difficult as possible for the governor (even if he is not so inclined) to run against Prince Harry in 2016.
So as the Republicans, probably by the hundreds, flock to the Station Casinos jewel tonight for Sandoval's handpicked choice for second-in-command, Mark Hutchison, Democrats may soon focus on a new possibility: Longtime education activist Susie Lee, who has evinced an interest in running for office.
Lee is a longtime ally of state Board of Education member Elaine Wynn, and this flattering profile of her role in Communities in School shows her commitment on a key issue for voters. As one key insider put it: "Susie is smart, effective, aggressive. A longtime Nevadan.  Brings a unique set of skills to the position and to the campaign - is someone who can get things done. An education champion - long pushing an agenda of equal opportunity for quality education. Ties to gaming so understands value/role of Tourism to this economy. And has demonstrated a commitment to this community."
Oh, and her ability to self-finance.....
Lee's ascension seems to signal the fall from favor of Assemblywoman Lucy Flores, who seemed to realize Tuesday when I communicated with her that her stock has plummeted. No logner is she the dynamic young Hispanic with national friends -- now she is the peripatetic, mercurial lawmaker who can't be trusted with This Race. Flores seemed to be contemplating whether to bring her fierce competitiveness to a contest where she would not be anointed, as Lee could be.
Whether Lee runs or not, on the day of Hutchison's coming-out party it's clear the Democrats are taking this race as seriously as any on the ballot. And so is Team Sandoval, which may have to deal with a primary against Hutchison from Sue Lowden, the ex-lawmaker and party chair who now makes jokes about Chickens for Checkups as she prepares for a possible run. (She indicated Tuesday an announcement is nigh.)
I still think it would be something if Team Reid, which meddled in the 2010 Senate primary and helped cost Lowden the GOP nomination, actually boosted her against Hutchison. Is that possible? I answer quite simply:
This is Nevada.
(Photo from pitchengine.com)